It was not easy for actor Pavan Malhotra, who made a special place in the hearts of people with his remarkable role in many super hit films like Bhaag Milkha Bhaag, Jab We Met, Bang-Bang, Road to Sangam.
Once he was told that his acting was not of such a standard that he could earn money. Sometimes the filmmakers used to delay in giving them their hard-earned money, sometimes they would be stripped of the character.
But, Pawan Malhotra did not lose courage and kept on moving forward relying on his hard work and ability. He is not an overnight star, rather he has achieved this position by cherishing small successes.
Be it playing Shah Rukh Khan's friend in the 1997 superhit film 'Pardes' or Farhan Akhtar's coach in the 2013 blockbuster 'Bhaag Milkha Bhaag', Pawan has always been able to win hearts with his realistic acting skills. Be successful.
Pawan won the National Award in 1989 for the film "Salim Langde Pe Mat Ro". In the film, he appeared in the role of gangster Salim Langra, then in 2004, S. He made a memorable impression as Tiger Memon in the film Black Friday, based on Hussain Zaidi's book.
Underworld gangsters like Haji Mastan and Dawood Ibrahim were so impressed by his acting that he was invited to meet him. But, Pawan rejected it. People still remember Pawan as "Tiger Bhai".
Pavan Malhotra's family thriller web series "Tabbar" was recently released on Sony Liv, which is being highly appreciated by the critics and audience. In this series directed by Ajitpal Singh, he plays the role of a retired policeman who tries to save his wife (Supriya Pathak) and two sons from a murder case in an accident.
Of course, due to the trend of digital platforms and character-driven scripts, it has become easy to identify new as well as old actors in today's era, but imagine the way for artists in the era of Doordarshan. How easy was it?
The answer is not too surprising.
Pawan said during an interview to The Telegraph in 2016, "I can tell you 500 stories of struggle, but I would never like to romanticize my story. If you change your job and don't have a permanent job, you should be prepared for a struggle. When I lived with my father in Delhi. He put me on the job of sweeping his office. He used to say that if I do not learn this work, then I will not be able to learn anything in life. At the same time, he used to say that if I want to work, I have to learn to keep my ego away. I was able to survive in Mumbai because of this learning."
The journey from Theater and TV to OTT
Born on 2 July 1958 in a Punjabi family, Pawan Malhotra's family lived in Pakistan. But, after partition they settled in Delhi. His father used to do business of machinery tools and along with his five siblings, he grew up in Rajendra Nagar, Delhi. This is the same area where Shahrukh Khan lived.
Being the youngest son, Pawan was loved by all and did not face any resentment in the family for pursuing a career in acting. His acting started during his school days, then a friend of his took him to "Ruchika Theatre".
When Pawan's friend asked him to take part in a play, he thought it was for some festival and he immediately agreed. When he came to know that tickets would actually be cut for this play, he was shocked. Pawan played six different characters in the play "Tughlaq".
Then Pavan Malhotra had no understanding about dramas and its social messages, but with time, he relished in it.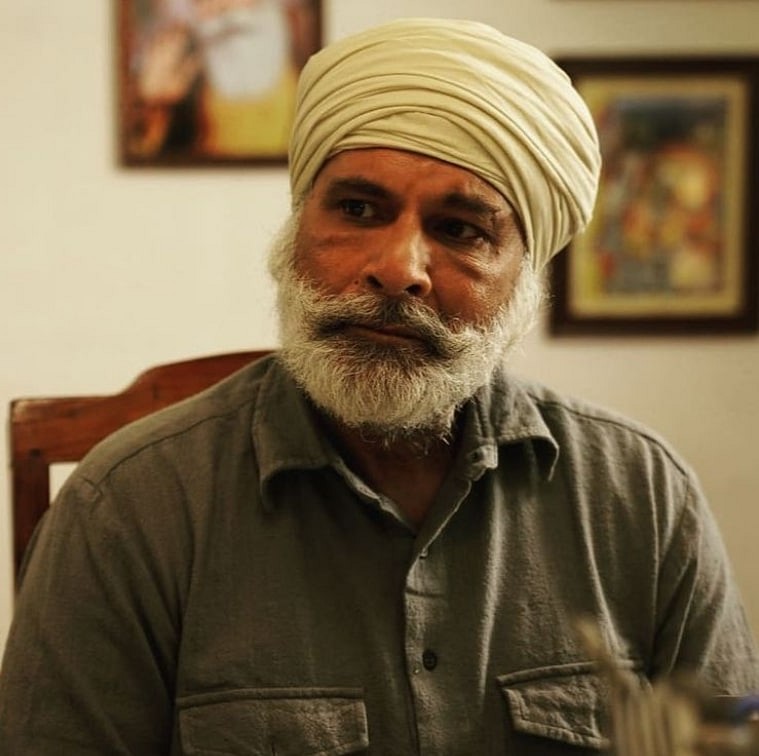 Regarding this, he says, "I had no idea what was going on in my life. It took me some time to understand serious political topics like Marxism. Then someone told me that Karl and Marx are two brothers and I believed him. I played a peon in another Hindi play 'Father'. I didn't even know the meaning of that word. Actually I didn't know anything, but slowly I learned everything. That too when I started getting some roles backstage in Doordarshan shows."
Then, gradually he was praised in the newspapers. But, in the meantime, Pawan's father asked him to join the family business and as a result, his theatre career came to an end.
However, one day he got a chance to join the production team of the 1982 film Gandhi as a wardrobe assistant. This was his first step in the field of filmmaking. After this, Pawan worked as a production assistant in films like Jaane Bhi Do Yaaro (1983) and Khamosh (1986). In this way, he got such a glut of films that he decided to never return to the family business.
Then, he moved to Bombay (now Mumbai) to work in films, but he had no godfather here and faced a lot of financial difficulties.
Regarding this, Pawan tells Rediff, "I worked as an assistant in the TV serial 'Yeh Jo Hai Zindagi' (1984), but the money was so low that it became difficult for me to survive. Despite all the difficulties, I never asked my father for money. During my acting career, I did a number of retail jobs, such as selling leftover bread from a bread factory or feeding cows in a gaushala."
Meanwhile, Pavan Malhotra got work in a TV show named Nukkad in 1986. The show was based on the struggle of urban youth for a sustainable livelihood. Pawan had a small but strong role as Saeed in the show and through this, he was able to make a household name. Eventually, he started getting work in many films.
Pawan appeared in the films Salim Langde Pe Mat Ro and Bagh Bahadur in 1989 and both the films were awarded National Awards. Of course, his acting skills were highly appreciated in both films, but getting the lead role in the films was still a dream for him.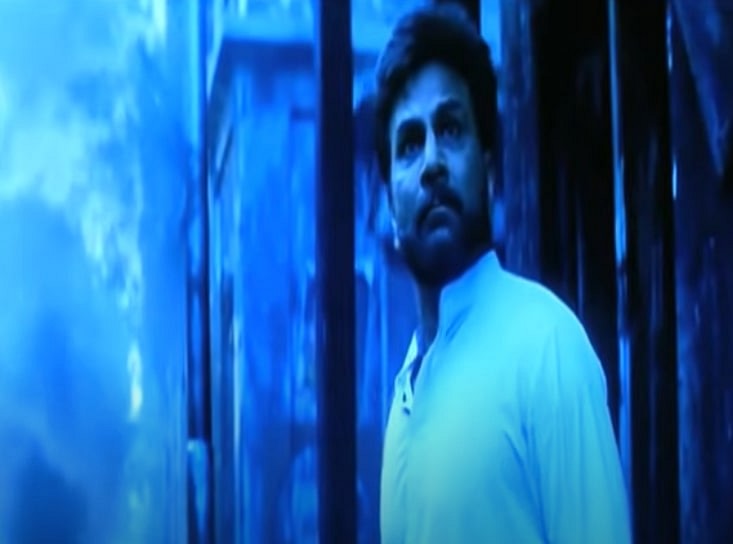 He was rejected by many big filmmakers including Yash Raj Films and Subhash Ghai, but he continued his efforts. Pawan also got the full support from late actor Amrish Puri and he taught the actor to persevere.
Pawan says, "I met Amrish Puri for the first time during the shooting of a children's film. He came to me with a lot of respect and said, 'You Salim don't cry on Langda and are you a boy working in Bagh Bahadur? I said – yes. Then, he said, 'Have lunch with me today.' After this, during dinner he told me, 'You have the ability to work in the film industry for a long time. So keep trying. One day your work will be noticed. His advice is very close to my heart.
And life changed its course. Pawan got a chance to work with both Subhash Ghai and Yash Raj Films. Pawan appeared in Subhash Ghai's "Pardesh" in 1997 as Shah Rukh's friend, and in 2010 as Shahid Kapoor's maternal uncle in Yash Raj Films' "Badmaash Company".
a smooth actor
Pavan Malhotra played negative-positive, all kinds of characters in his career and made his presence felt in the ever-growing film industry. Apart from Indian films, he also played a notable role in the 1995 English film Brothers in Trouble.
Further, famous film director Anurag Kashyap offered him the role of Tiger Menon in Black Friday and it proved to be the turning point for him.
Pawan did a lot of research to bring life to this character. In this episode, he met many people who knew or had ever met Memon.
Regarding this, he says, "Someone told that he met Tiger Memon for 10 minutes. He noticed that whenever he talks to someone, he leans towards the other person. There is a scene where I am talking to Badshah Khan in a hotel room. This is one scene throughout the film where I lean towards him. I believe that no one should imitate more than this."
Then, for the 2015 Punjabi film Ae Janam Tumhare Lekhe, based on the life of noted author and environmentalist Bhagat Puran Singh, Pawan spent time with the villagers and learned their mannerisms and accents.
His dedication towards his characters can be understood from this that he took a year's sabbatical for the 2013 film "Bhaag Milkha Bhaag", as he was to play the role of a Sikh coach of Farhan Akhtar in the film. For this he needed to grow his hair.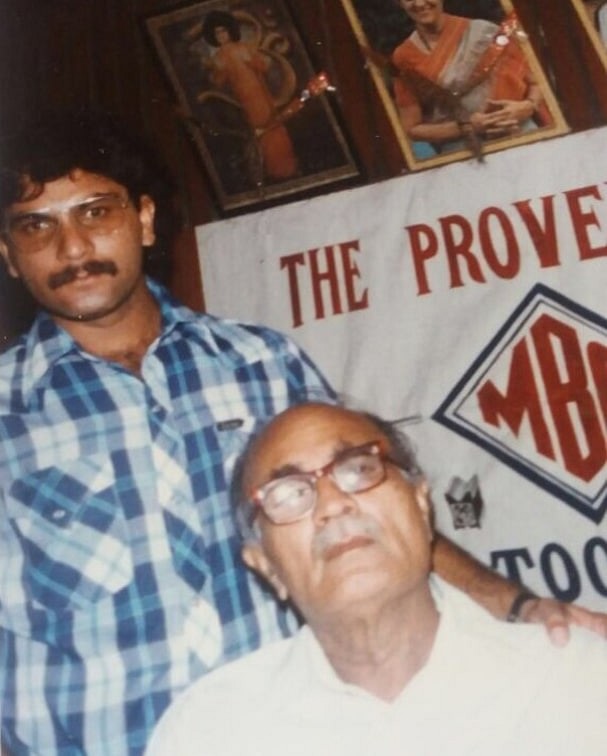 Pavan Malhotra says that acting is a combination of research, imagination and natural instincts.
He says, "I work on the body language and voice of the character. I have decided to play different characters in each film because even if people forget the actors, the characters are always alive in their minds."
In his journey from playing an unnamed character in his first show "Yeh Jo Zindagi Hai" to playing the lead in an entire web series in 2021, this Delhi boy has proved that without any godfathers, only his best. On the strength of acting skills, a difference can be made in the film industry.