An MP has described a police chase which came about after two kids have been "collected" from a lodge housing asylum-seeking kids.
Hove MP Peter Kyle mentioned officers in his constituency pursued a automotive that had picked up two kids from exterior the Home Office authorized lodging after considerations about what was taking place.
It comes after the federal government confirmed that about 200 unaccompanied asylum-seeking kids stay lacking after initially being housed in lodges since July 2022.
There have been studies that dozens of kids have been kidnapped from lodges within the Brighton and Hove space.
Speaking about one of many lodges used to accommodate little one asylum seekers in his constituency, Mr Kyle advised the Commons: "Just final yr, Sussex Police pursued a automotive that had collected two kids from exterior this lodge.
"When they managed to get the car to safety, they released two child migrants and they arrested one of the members who was driving it – who was a gang leader who was there to coerce the children into crime."
Responding to an pressing query, immigration minister Robert Jenrick advised the Commons right now that out of 4,600 unaccompanied kids who've entered the UK since July 2021, 440 have gone lacking in some unspecified time in the future, with solely half of them returning.
He advised the House: "Two hundred children remain missing, 13 of whom are under 16 years old, and only one is female.
"When any little one goes lacking, a multi-agency lacking individuals protocol is mobilised alongside the police and related native authority to determine their whereabouts and to make sure that they're secure.
"Many of those who have gone missing are subsequently traced and located. Of the unaccompanied asylum-seeking children still missing, 88% are Albanian nationals; the remaining 12% are from Afghanistan, Egypt, India Vietnam, Pakistan and Turkey."
Children 'being dumped by Home Office'
Mr Kyle, a Labour MP, mentioned he was conscious of 76 kids who had vanished from one lodge.
It comes after an investigation by The Observer on the weekend reported that dozens of unaccompanied little one migrants had been kidnapped by felony gangs in Brighton.
Mr Kyle mentioned: "The uncomfortable truth for us is if one child who was related to one of us in this room went missing, the world would stop.
"But locally I symbolize, a toddler has gone lacking, then 5 went lacking, then a dozen went lacking, then 50 went lacking and at the moment right now 76 are lacking – and nothing is occurring."
Mr Jenrick said he had not seen evidence of children being kidnapped but the allegations were "extraordinarily critical" and he would "proceed to make inquiries".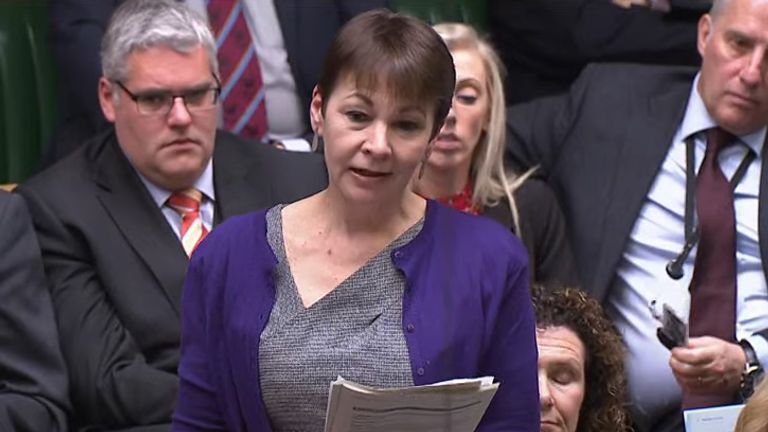 In the meantime, he mentioned he would really like Mr Kyle to affix him on a go to to the lodge so they might evaluate the state of affairs.
Brighton MP Caroline Lucas accused the Home Office of "dumping vulnerable children" in lodges then shirking of their accountability to take care of them.
'Frankly, it's sickening'
She requested how most of the lacking kids have been "kidnapped, trafficked, put into forced labour" and mentioned it was "not clear" whether or not the Home Office was "prepared to take legal as well as practical responsibility" to search out them.
"I was told before Christmas that government lawyers were deliberating over their ultimate legal responsibility. We need to know the outcome today," she mentioned.
Ms Lucas referred to as for a particular operation to search out the lacking kids including: "This feels like the plight of girls in Rotherham who were treated like they didn't matter. And frankly, it is sickening."
She added: "We are not asking him to detain children. We are asking the Home Office to apply some basic safeguarding so we can keep them safe".
Mr Jenrick insisted circumstances of asylum-seeking kids going lacking from Home Office lodging are handled in "exactly the same way as any young person who goes missing".
Yvette Cooper, Labour's spokesperson on immigration, accused the federal government of "a total dereliction of duty that is putting children at risk".
The kids's commissioner for England, Rachel de Souza, mentioned the studies of youngsters disappearing from lodges "have highlighted, once again, the vulnerability of these children, who are in limbo, with a concerted group of people determined to exploit them."
She mentioned in a letter to the Home Office: "I am concerned for the safety of this group of children whose vulnerability is exacerbated by not speaking English, many of whom have no support network and are not aware of their rights."
Source: information.sky.com"