Customer loyalty schemes at Sainsbury's and Tesco are "not all they're cracked up to be" with common costs being inflated so promotions look higher than they are surely, in response to a client champion.
Which? says the grocery store giants are utilizing "potentially dodgy tactics" and has shared the findings of its investigation with the Competition and Markets Authority.
But the retailers have disputed the claims – arguing it had didn't take inflation into consideration, and Trading Standards guidelines had been adopted.
Which? mentioned it had tracked greater than 140 Clubcard and Nectar card costs at Tesco and Sainsbury's over six months.
About 29% of member-only promotions had been at their so-called common value for lower than half of that interval.
Which? recognized three foremost issues across the common value quoted for merchandise on provide to prospects with loyalty playing cards – that they had been far costlier than at different supermarkets, that they'd been modified proper earlier than the promotion, or had been solely out there for a brief period of time.
The analysis is a part of the watchdog's inquiry into the more and more widespread use of loyalty card schemes throughout supermarkets, which solely offers prospects who're signed up entry to the decrease tier of pricing.
Among the offers of concern to Which? was a jar of Nescafé Gold Blend Instant Coffee (200g) marketed at Sainsbury's for £6 with a Nectar card – a saving of £2.10 on the "regular" value of £8.10.
But the common value had additionally been £6 at Sainsbury's till it went as much as £8.10 simply two days earlier than the Nectar value launched.
Which? additionally discovered the common Sainsbury's value was considerably increased than at different supermarkets, akin to Asda, the place the identical jar price £7, or at Morrisons, Ocado and Waitrose the place it was out there for £6.
It was even cheaper at Tesco (£5.99) and at Lidl (£5.49).
Read extra:
One in 4 UK universities working meals banks for college students
Older voters will again insurance policies geared toward youthful folks – research
In one other instance, Which? discovered Heinz Salad Cream (605g) at Tesco with a Clubcard value of £3.50 and a daily value of £3.90 – despite the fact that its common value had been £2.99 for a number of weeks earlier than it was elevated to £3.90, 22 days earlier than the Clubcard promotion.
Which? discovered the condiment has been its common value for simply 25 days out of 183, or 14% of the earlier six months.
Overall, Which? discovered a 3rd of the merchandise at Sainsbury's (34% of 71 merchandise) had been the "regular" value lower than half the time over the earlier six months.
At Tesco, the identical was true for twenty-four% of the 70 gadgets analysed.
Which? mentioned: "Tesco and Sainsbury's are using potentially dodgy tactics on some of their loyalty offers which can give the impression that savings are more substantial than they really are."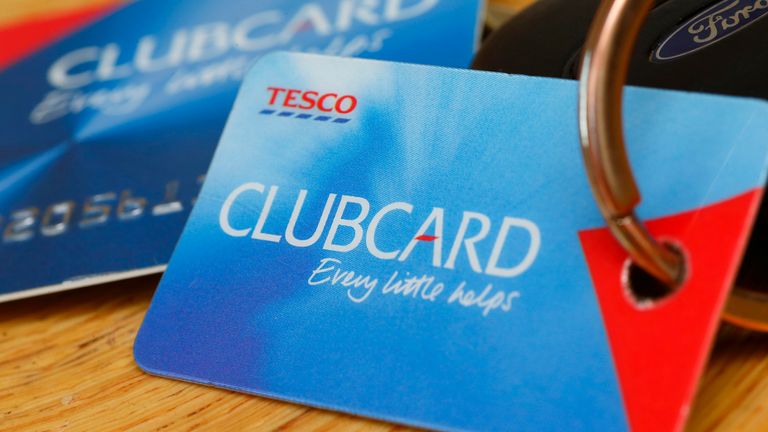 'Flawed methodology'
A Sainsbury's spokeswoman mentioned: "Which? fails to recognise that base prices have been increasing throughout the year due to inflation. Our promotional rules around Nectar Prices are informed by the guidance from Trading Standards.
"The Nescafe Gold instance demonstrates Which?'s flawed methodology because the declare that the 'common' value was £6 is unfaithful.
"The base price of this item has been £8.10 since December 2022 and £6 was a promotional price throughout this year, including on Nectar Prices when it launched in April."
A Tesco spokesman mentioned: "All our Clubcard Price promotions follow strict rules, including considering how they compare against prices in the market, to ensure they represent genuine value and savings for our Clubcard members.
"These guidelines have been endorsed by our Trading Standards Primary Authority."
Sue Davies, Which? head of food policy, said: "It's not stunning that customers are questioning whether or not grocery store loyalty card costs are actually a very good deal, as our investigation exhibits that as much as a 3rd of loyalty affords at Tesco and Sainsbury's should not all they're cracked as much as be.
"Which? is calling on supermarkets to make sure that their loyalty card prices don't mislead and for the regulator to look more closely at this growing trend towards dual pricing. There is also the important issue of whether it is right for certain groups to be excluded from member-only schemes."
Source: information.sky.com"