Snow is anticipated to hit elements of the UK within the coming days as temperatures take a tumble in the direction of freezing.
Meanwhile, scores of flood warnings and alerts stay in place throughout swathes of the nation, following heavy rain that has left roads and fields underwater, and threatened properties.
Further downpours are forecast over the weekend and it'll stay windy in addition to turning colder.
Showers will more and more fall as snow, particularly throughout northern areas.
Sky News climate presenter Jo Edwards mentioned: "This present run of very vigorous climate remains to be being pushed by an lively jet stream and the following few days will see low stress programs queuing up within the Atlantic to carry additional rain and robust winds.
"However, temperatures trend downwards over the weekend with a greater risk of seeing wintry hazards such as snow and ice.
"Saturday will carry one other deluge accompanied by robust winds. This time it will be the south coast that bears the brunt of the windy climate.
"Sunday's showers are likely to be wintry in the north, even to lower levels.
"Looking forward to Monday and Tuesday – spells of rain within the south are more likely to be preceded by hill snow in greater areas."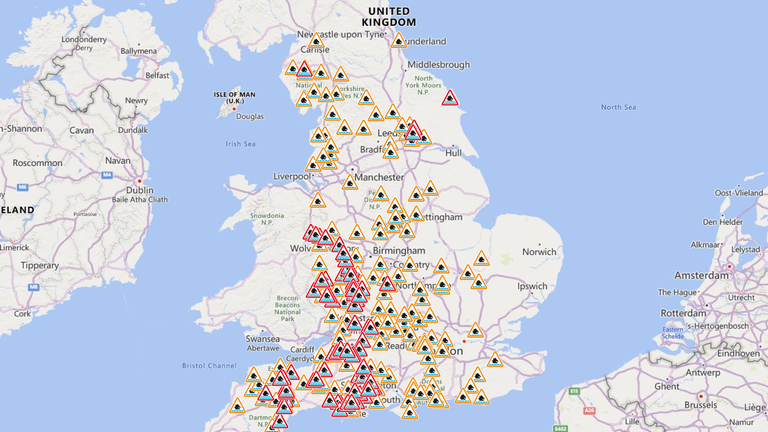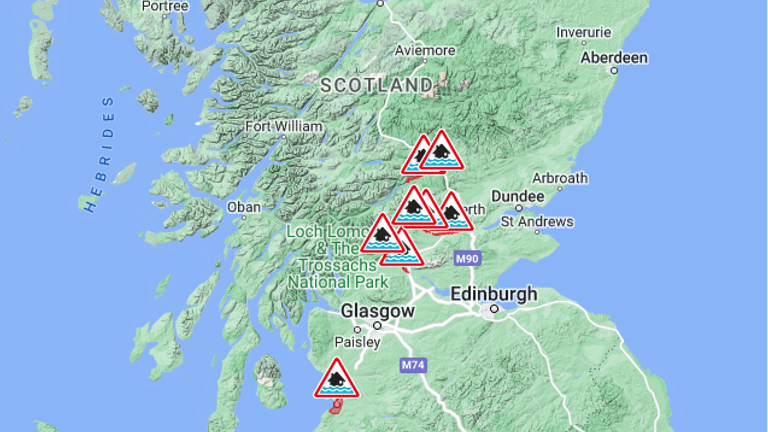 On Friday morning, there have been 90 flood warnings and 166 alerts in pressure throughout England, stretching from Devon as much as Newcastle and Cumbria.
There have been eight flood warnings in Scotland and 7 in Wales.
The Environment Agency's Mark Garratt suggested individuals to test their flood danger, keep away from swollen rivers and to not drive by way of floodwater.
Mr Garratt mentioned: "The Environment Agency is monitoring flood levels, operating flood gates and barriers at locations across the country, and ensuring debris screens are clear from blockages to ensure communities are better protected."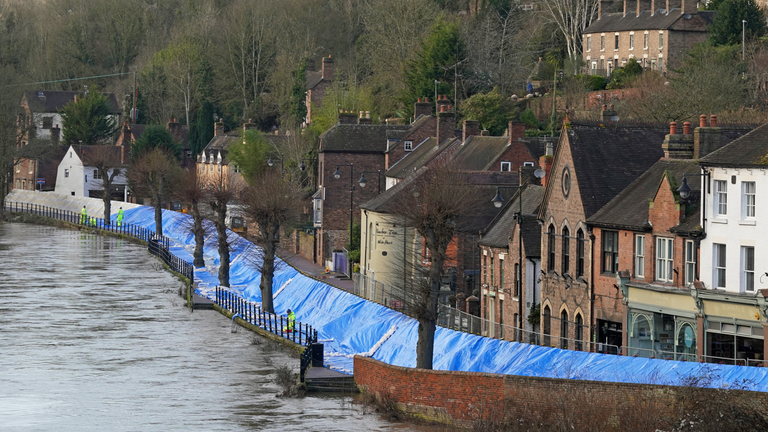 Andy Wall, from Natural Resources Wales, mentioned: "We've had a period of significant rainfall over the last 24 hours, which follows on from a prolonged period of very unsettled weather across most of Wales over the last month.
"There's been widespread journey disruption with flooding of low-lying land and roads.
"Given the rainfall being forecast by the Met Office into the weekend, we would expect to see rivers full again, and are quite likely to see flooding onto floodplains, farmland, minor roads, and we could see some property flooding, particularly in isolated communities in low-lying areas."
Rod Dennis, from RAC Breakdown, mentioned: "Driving through floodwater is never worth the risk – not only are drivers putting themselves and anyone they're with in great danger if they get stranded, but floodwater can also cause catastrophic damage leading to the vehicle being written off.
"We encourage all drivers to show round and discover one other route in the event that they encounter deep standing water."
Source: information.sky.com"