Newly-released US authorities pictures present key moments contained in the White House in the course of the 2011 raid that led to the dying of Osama bin Laden.
The photographs present high officers shaking fingers after studying bin Laden, who based al Qaeda and masterminded the 9/11 assaults, was shot lifeless by a crew of US Navy SEALS. They additionally present President Barack Obama calling different world leaders to inform them what had occurred.
The pictures have been obtained by way of a Freedom of Information Act request submitted to the Obama Presidential Library by The Washington Post.
The US information service obtained greater than 900 images taken by official White House photographs on 1 May 2011.
At round 4pm, Mr Obama was within the Situation Room convention room together with his nationwide safety crew when he heard the voice of Admiral William McRaven, who was commanding the operation from Afghanistan.
The president noticed a reside video feed of the raid in a smaller anteroom and stated "I need to watch this" earlier than leaving the convention room.
Air Force Brigadier General Brad Webb provided him his seat within the anteroom however Mr Obama stated "sit down" and pulled up a hardback chair.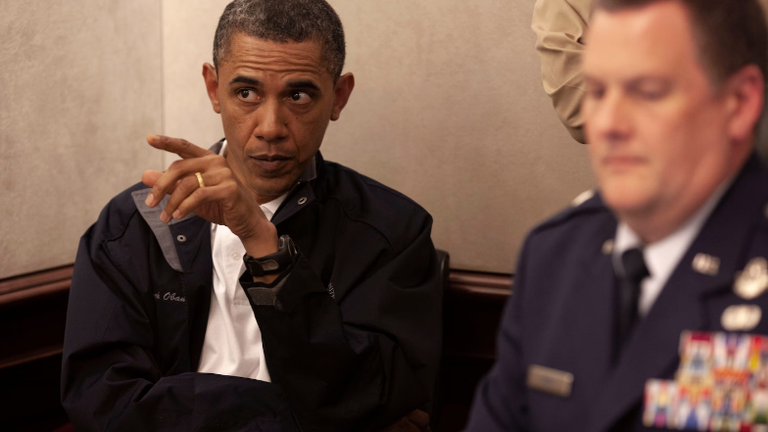 Mr Obama's nationwide safety crew quickly squeezed into the room with him to observe the reside video feed.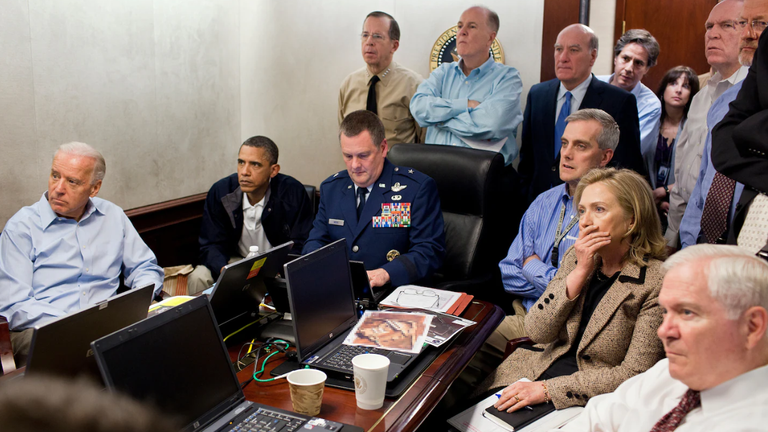 Minutes later Mr Obama and his crew have been informed "Geronimo ID'd… Geronimo EKIA".
Geronimo was the codename for bin Laden whereas "EKIA" stands for "enemy killed in action".
After listening to these phrases, Mr Obama stated: "We got him."
The CIA and US navy have been later criticised for utilizing the title of an Apache chief as a codename for the 9/11 mastermind.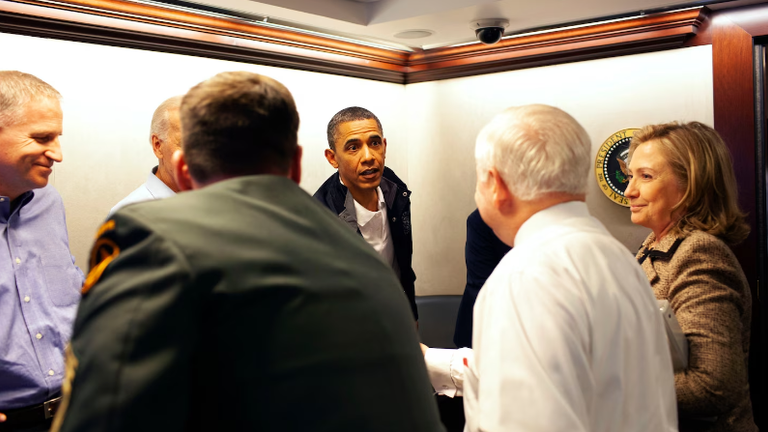 The nationwide safety crew later reconvened within the Situation Room convention room, the place Admiral McRaven informed them he was trying on the physique and it seemed to be bin Laden.
He requested a SEAL who was 6ft 2ins to lie subsequent to the physique to substantiate it matched the Al Qaeda chief's peak of 6ft 4ins.
Mr Obama replied: "Seriously, Bill. … All that planning and you couldn't bring a tape measure?"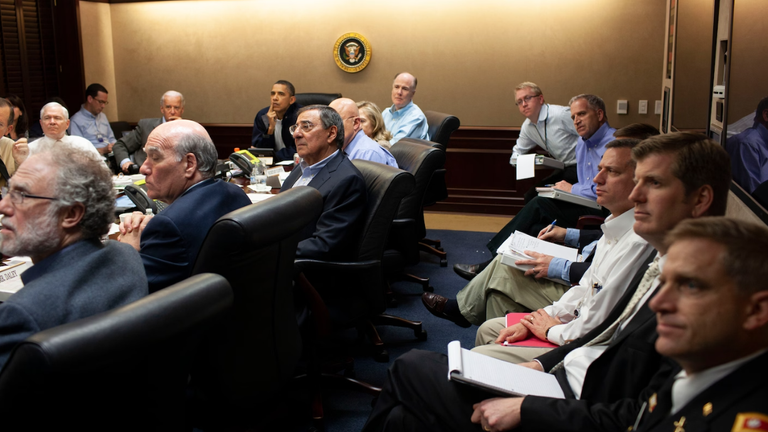 President Obama, who determined he would make the announcement of bin Laden's dying that evening, then headed again to the White House to organize for his speech.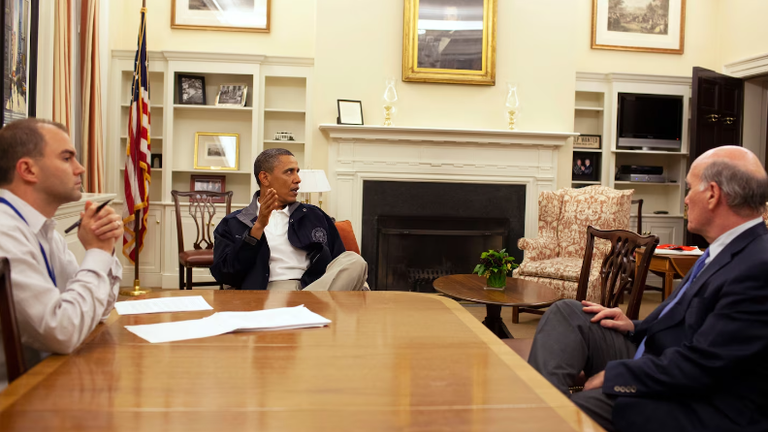 Mr Obama phoned former presidents George W Bush and Bill Clinton to inform them of the raid's success.
He additionally known as British prime minister David Cameron and Pakistani president Asif Ali Zardari.
Read extra US information:
US Army grounds air models for coaching after lethal helicopter crashes
'Little hero' steers faculty bus to security after driver passes out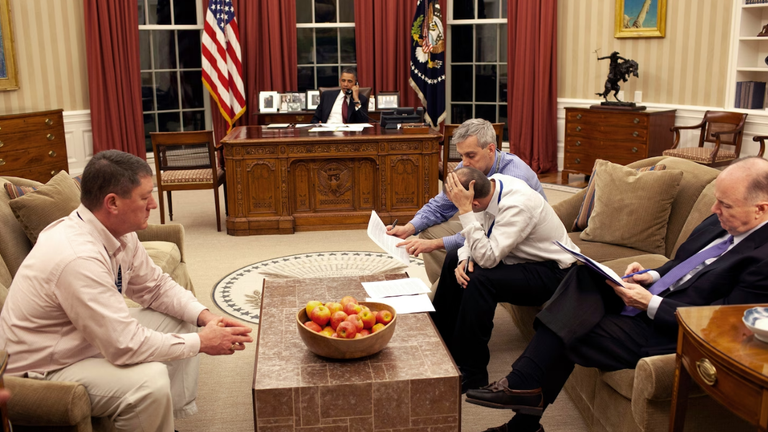 At round 10.30pm native time that evening, White House employees have been making modifications to the president's remarks earlier than his televised speech simply over an hour later.
The president had reportedly stated he needed to strike an optimistic tone about how if "America actually sticks to something" it may possibly "do really big things".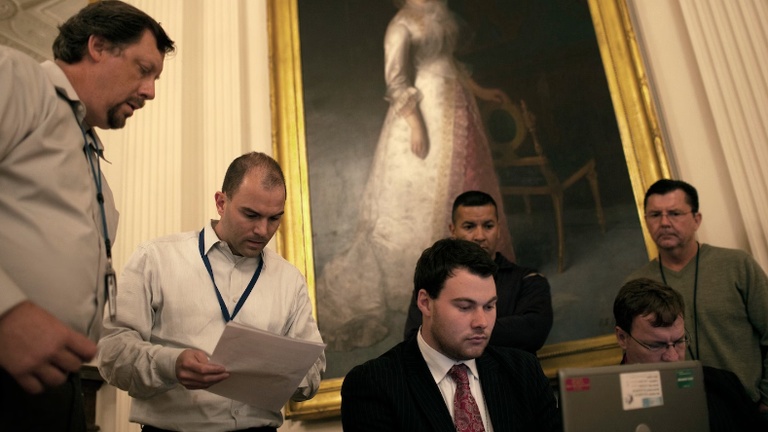 Chairman of the Joint Chiefs of Staff Mike Mullen and vice president Joe Biden, who's now president of the United States, posed with rosary rings that they had on their fingers in the course of the raid.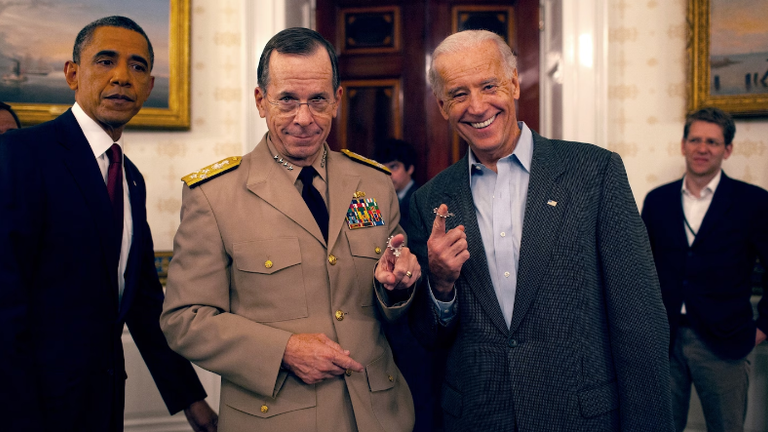 At round 11.42pm native time, Mr Obama gave a televised tackle which was broadcast all of the world.
He started by saying: "Good evening. Tonight, I can report to the American people and to the world, the United States has conducted an operation that killed Osama bin Laden, the leader of al Qaeda, and a terrorist who's responsible for the murder of thousands of innocent men, women and children."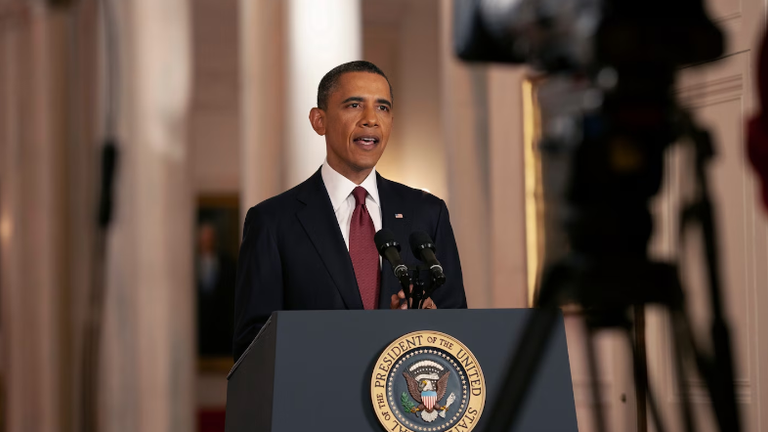 Source: information.sky.com"