Alzheimer's: Can young people also have amnesia?
Alzheimer's is generally considered to be a disease of the elderly, in which the memory becomes weak, it can also be called forgetting disease. The surprising thing is that this disease occurring in old age is now being seen even among the youth. After all, why is amnesia increasing among the youth?
According to experts, stress and increased workload are the main reason for poor memory or visible signs of Alzheimer's among the youth. Nowadays, there is so much pressure on the youth, due to which they become victims of stress and depression. In such a situation, due to work load and stress, they start forgetting things. This is the reason that nowadays, signs of Alzheimer's are being seen among the youth at an early age. Due to stress these days, Alzheimer's, high blood pressure, depression, diabetes etc. diseases are being seen in the youth.
What is Alzheimer's
Alzheimer's is an amnesia. Symptoms of this disease include problems with memory loss, forgetting things (even forgetting your name, home address, family members), inability to make decisions, difficulty speaking, etc. Apart from this, blood pressure, diabetes, stress or head injury also increase the chances of getting this disease. Alzheimer's is usually a disease starting around the age of 60, but nowadays it is also seen in the youth. There is currently no permanent cure for Alzheimer's, so prevention is very important. Yes, if Alzheimer's symptoms are identified early, then it can be controlled by regular screening and treatment.
Symptoms of alzheimer's
Sudden mood changes, feeling angry, staying busy for hours without any reason, etc. are symptoms of Alzheimer's disease. In Alzheimer's, the person suffering from amnesia has difficulty in speaking, writing, accounting, remembering the way, cooking, making decisions, etc. Such people forget by keeping things, forget even their home address, are unable to take any decision.
Also read: Teach your growing children how to take care of body hygiene (Personal Hygiene Tips For Pre-Teens And Teenagers)
Causes of Alzheimer's in Youth
Young people having Alzheimer's is not a good sign, but in a run-of-the-mill life nowadays, youth are also falling victim to Alzheimer's. The following are the reasons for young people having Alzheimer's:
1) There can be many reasons for Alzheimer's disease, but high blood pressure, diabetes and lifestyle deterioration are also a big reason for this.
2) Due to work pressure and stress, nowadays, signs of Alzheimer's are being seen in young people. To avoid this, it is very important to try to stay away from work pressure and stress.
3) In some cases, the cause of Alzheimer's in youth is also genetic.
4) Doing a lot of work together can also result in Alzheimer's, that is, amnesia Many youngsters do a lot of work together, due to which their sleep is not complete. It is very important to get enough sleep to relax the mind.
5) Headache during an accident also leads to amnesia.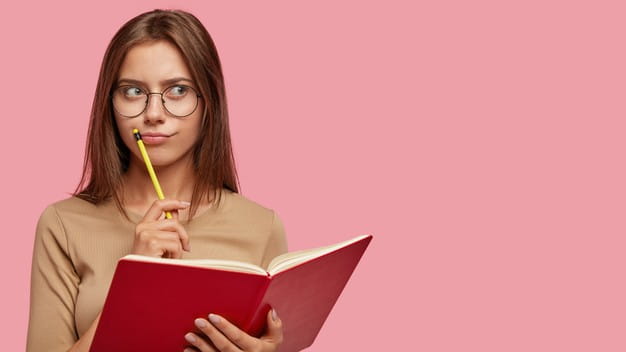 Ways to avoid Alzheimer's
Alzheimer's can be avoided by changing lifestyle. If your memory is also getting weak, then you must also try these measures:
The effects of Alzheimer's disease can be reduced by doing yoga and exercising daily. Sarvangasana, Bhujangasana, Kapalbhati etc. Yoga can be done to increase brain, memory and concentration.
The problem of forgetting can be reduced to a great extent by regular meditation.
According to a research, people who do their work in their old age, there is less risk of Alzheimer's disease. By doing their own work, the brain remains active and memory improves.
Alzheimer's can be avoided by increasing the amount of fruits, vegetables, whole grains, etc. in the diet. Consumption of these not only reduces the risk of heart, but can also help in reducing the risk of dementia.
Alzheimer's can also be avoided by staying away from stress, eating a balanced diet and getting enough sleep.
Also read: What is better for you in periods than sanitary pads, tampons and menstrual cups? (Sanitary Pads, Tampons And Menstrual Cups Which Is Better For You?)
What to eat when memory is weak?
There are many superfoods which are helpful in speeding up memory. If your memory is getting weak, then you must also eat these superfoods.
Almonds and dryfruits are very helpful for fasting and boosting memory, so make sure to include them in your daily diet.
Eat strawberries and blueberries rich in antioxidants to keep the brain active. Eating strawberries and blueberries rich in vitamin E not only reduces stress, but also relieves mental problems.
Consuming broccoli stimulates the brain. In broccoli, magnesium, calcium, zinc and phosphorus are found in abundance, which makes the liver strong and bones are also strong.
During Alzheimer's, the effect of a protein called beta-amyloid that grows in the brain can be reduced by the intake of green tea.
Green leafy vegetables, beans, whole grains, fish, olive oil etc. help in fighting Alzheimer's disease.