The Ford Evos SUV in China can be introduced in the second quarter of this year and after that it will be introduced again in the international market.
Ford Evos
At the Auto Shanghai Show, all automobile manufacturers are continuously offering more than one car models. In this episode, the American car manufacturer Ford has also introduced its SUV Evos. People are getting quite excited about the design of this car and the 27-inch 4K infotainment touchscreen given in it remains a topic of discussion among the people. Let us know that the company first introduced this car at the 2011 Frankfurt Motor Show and now it is ready for its production. This car has been prepared by the company in collaboration with Chinese automobile firm Changan.
In China, this SUV can be introduced in the second quarter of this year and after that it will be introduced in the international market. The car comes with the perfect blange of the coupe and SUV and will be a successor to the Ford Fusion / Mondeo. Ford evos
Will be manufactured in the joint venture facility of the two companies in China and will be fully developed by Changan's team.
Design of ford evos
The front face design of the Ford Evos is derived from the Equator model made in China which was recently launched. The car features a low-set bonnet with ultra-slim LED headlamps that are connected to each other through a slim LED strip.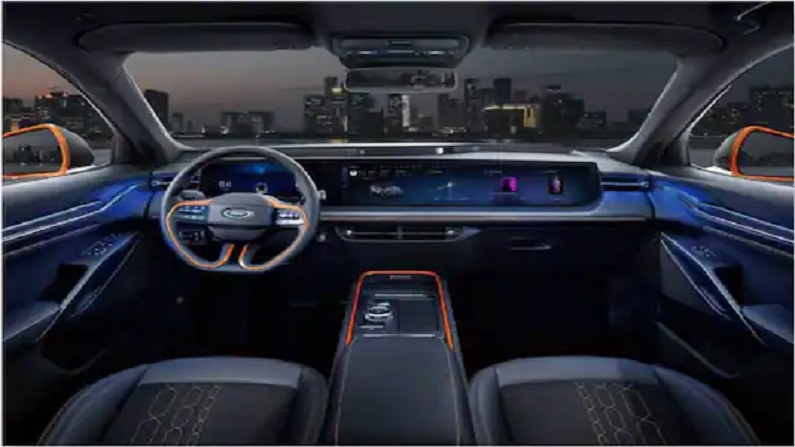 At the same time, there is a C-shaped LED taillight in the rear of this SUV which is integrated with a full-width LED light strip. The people of the industry believe that this car can also be made available in electric powertrain. Apart from this, if you talk about other features, then it has two-tone paint design, black roof, 19-inch blacked-out alloy wheels etc.
Read also:
Isn't Tesla's car safe? After America, there was a ruckus in China, the insurance company refused to give cover!
Give only Rs 3,555 every month and bring home this popular TATA car, know what the full offer is
.